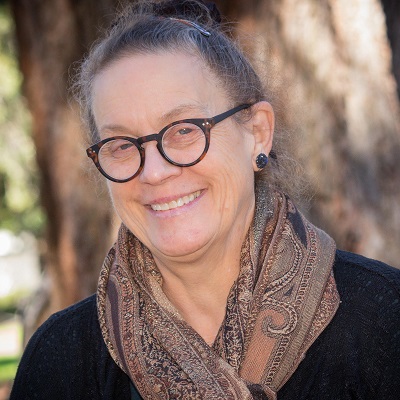 Sharon Wheeler
Founder of ScarWork
Sharon Wheeler originally trained with Ida Rolf, the originator of Rolfing and Structural Integration. She developed her approach to working with scars and adhesions over many years, eventually starting to teach it when she realised that she had developed something ground-breaking.
ScarWork was introduced to the UK in 2014 and has grown rapidly. We now have several hundred therapists trained and they are working not only in their own clinics but as volunteers in hospitals; this has led to some hospitals, intrigued by the results, expressing interest in starting clinical trials.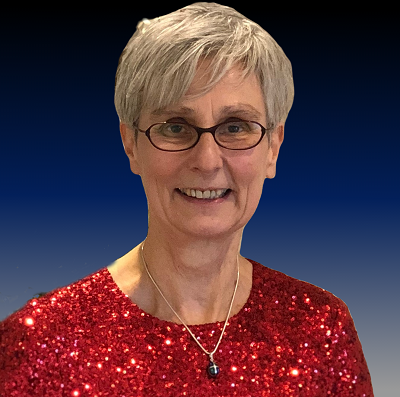 Dr Beverley de Valois, PhD LicAc FBAcC MBLS
Research
I am an acupuncturist and researcher with over 20 years experience in the NHS investigating using non-mainstream medical therapies to improve quality of life for people living with and beyond cancer.  This work, including my PhD, focussed on acupuncture until I trained in Sharon Wheeler's ScarWork in 2017.  Since then, I have been investigating how to build the evidence base for ScarWork and am working closely with ScarWork in the UK to develop research strategies to support this.
I have published numerous papers in scientific journals and have presented at national and international conferences on the subject of acupuncture and aim to continue this with ScarWork. Additional recent research activity includes fulfilling the post of Chair of the British Lymphology Society Scientific Committee from 2017-2020.
Chair and Vice-Chair of the committee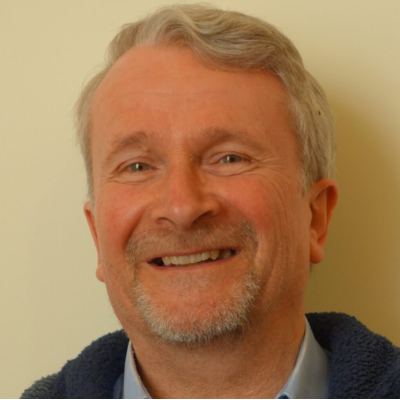 John Wheeler
Committee Chair
John has been a professional acupuncturist for over thirty years, during which he spent over twenty five years helping to set up and run the British Acupuncture Council in the roles of Treasurer, Secretary and chair of many committees.
He was a charity CEO before becoming a practitioner, and combines his practice with helping to run several organisations in his village, mainly as Treasurer and fundraiser.
He has edited several textbooks, and has recently written the first three of several novels which have been waiting in the wings for some years.  In what little spare time he has he is a blues guitarist, and player of the djembe and doumbek drums.
He offered to help Jan told him she was hoping to set up Sharon Wheeler's Scarwork, and hasn't regretted getting involved for one moment, having seen the extremely positive results of her work in some of his patients.
Jan Trewartha B.A.(Hons.)
Vice Chair
Jan is the founder and director of the British Fascia Symposium and The Fascia Hub.  She has been in healthcare since 1979, originally training as a State Registered Nurse in the Queen Alexandra Royal Army Nursing Corps (QARANC), working with patients on the wards and in the operating theatre; a superb if non-deliberate foundation for her future career.
In 1988, being trained by a blind massage therapist to really 'feel' the body, led to a lifetime passion for body work.  Jan was a massage volunteer at the Auckland Commonwealth Games where she learned from professionals from all modalities.  Her work now is the culmination of many years of training and experience in different disciplines.
Through her school, Body in Harmony Training, Jan runs a variety of light touch therapy courses, including Sharon Wheeler's ScarWork. Jan is co-editor and lead author of Scars, Adhesions and the Biotensegral Body, published May 2020 by Handspring Publishing.
Committee Administration and Website Team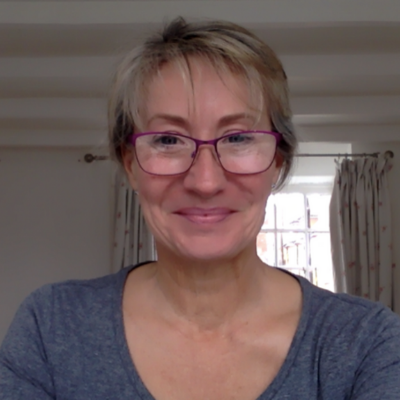 Laura Lane
General Secretary
Laura was originally an Air Traffic Control Officer in the Royal Air Force and then lived and worked in France for 25 years.
On her return to the UK, she trained as a Body Control Pilates Matwork and Reformer teacher as well as Pilates Therapist. Laura is ScarWork and hypopressives trained. Hypopressives work to re-educate the abdominal cavity, especially the pelvic floor and may help with prolapse, incontinence and posture.
She has over 12 years of personal Pilates experience and teaches in a small home studio in Christchurch. Laura is passionate about Pilates which, with personal long-term investment, brought about increased flexibility, strength and balance to her own body.
She has 2 grown children and a beautiful dog called Stanley. At present, Laura is training to be a Somatic Experiencing Practitioner in order to widen her understanding of how trauma is held in the body and how to help people release it safely.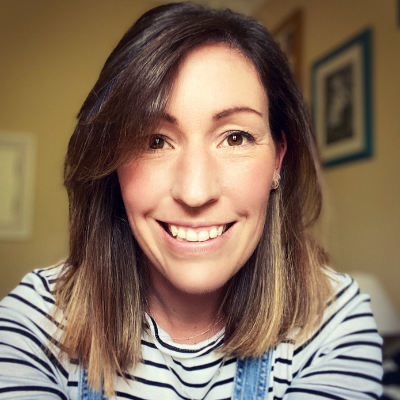 Amy Peak
Website Design
Working from Milton, Oxfordshire, Amy has a busy life looking after her kids and managing her practice. However she also designs websites and has provided valuable input to create the slick professional design that we have here.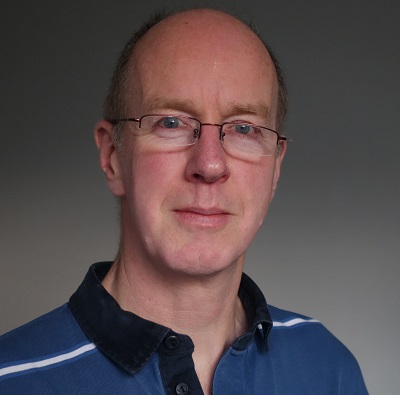 Neil Marshall
Website Development
Neil was previously an IT specialist, working abroad and offshore, in the oil industry and then helped the Inland Revenue with their online tax forms.
After a climbing accident in his late twenty's, he became increasingly interested in the body and how to look after it. This led him to train in the Emmett Technique, Sports and Remedial Massage, ScarWork and rehabilitation exercise. He has found that these modalities mix together beautifully to provide the best holistic solution for clients in his clinic in Woodbridge.
With the call out for assistance to develop the website, his former career has provided the necessary background to help in the development of Scarwork.uk.